UTSA newsletters
UTSA magazines
UTSA Boulevard road project will widen thoroughfare to four lanes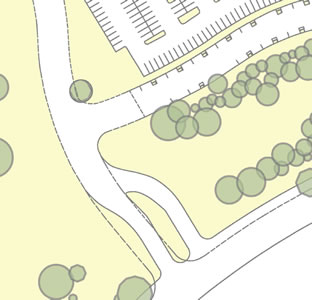 Share this Story
(Oct. 25, 2013) -- Work will begin soon on the widening of UTSA Boulevard. The Texas Department of Transportation (TxDOT) is expected to begin work on the project as early as May 2014. The project will widen the roadway to include two lanes of traffic in both directions for the entire length of the roadway, a median or center lane, turn lanes, bike lanes, sidewalks and other pedestrian pathways.
TxDOT is responsible for the portion of the project between Interstate 10 and Ximenes Avenue, and the City of San Antonio is responsible for the roadway between Ximenes Avenue and Babcock Road. Information provided by the City indicates that construction between Ximenes and Babcock will begin in fall 2014.
The duration of the project is likely to be 18 to 24 months. Look for more information in UTSA Today regarding lane closures and construction activity as it becomes available. The first construction schedule from TxDOT may be available as early as December 2013.
The new construction will require the removal of the existing campus entrance monuments at Ximenes Avenue and Bauerle Road. UTSA will modify the Ximenes Avenue entrance to support the new intersection that will be constructed as envisioned in the campus master plan. Additionally, there will be a space for a primary south campus entrance monument.
UTSA will erect new monuments at both the Ximenes Avenue and Bauerle Road entrances to welcome university community members and visitors who enter on the south side of the campus. Monuments will be consistent with the new campus wayfinding signage.
"We all know that TxDOT does a pretty good job of keeping roadways open during construction," said Pamela Bacon, UTSA associate vice president for administration. "We want the UTSA community and visitors to be aware of this project that begins next spring. During the construction, some people may wish to take an alternative route to avoid the inevitable construction slowdowns."